Cheapest Backpacker Countries: Info and Insider Tips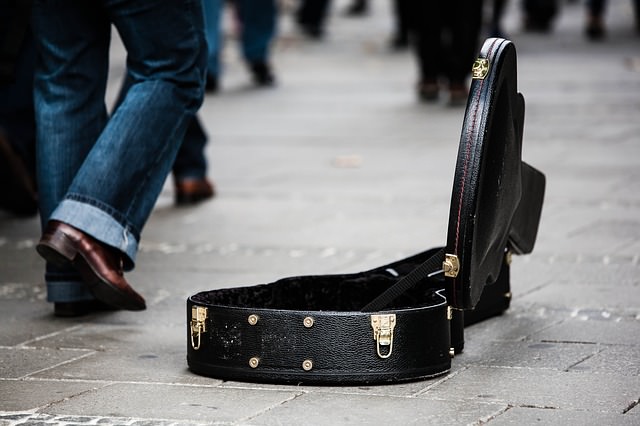 The topic of prices, traveln and backpacking is always a hot topic in the scene. If you look at Google, Bing, Yahoo and other search engines for hits in different languages, you will find different results for the topic: The 10 cheapest backpacker countries. There are certainly several reasons for this. On the one hand the topicality.
Cheap Backpacking and Low Budgets Trips
A country where travel is cheap today, where it can be expensive tomorrow due to geographical or economic turbulence. Nepal, Thailand and others are and have been examples of unpredictable natural disasters. In countries that are now part of the European Union, such as Romania, Hungary and others, where travel was until recently spot cheap, prices are rising sharply due to the improved infrastructure. And then, to make matters worse, the lists of the cheapest backpacker countries presented here often contain little detailed research. Rather, the feeling for the expenses during a backpacking tour plays a role.
But the feeling is not very meaningful. Especially since the demands of the different website operators are often quite different. It is difficult to define neutrally over a longer period hardly, which countries are to be traveled now genuinely inexpensively with the backpack. One would have to create a certain list with various fixed points and compare them exactly. But is that possible at all? Surely the overnight stay costs are decisive. But honestly for once? Can European hostels really be compared with Nepalese, Jordanian or hostels in other exotic countries?
Travel costs for backpackers – what do they consist of?
The question of transport costs is also interesting. But what do they actually say in a country? Is it even possible to compare a country with a dense rail network, as is the case in many European countries, with countries in which such a network does not exist at all or only partially? Uruguay, Argentina, Brazil or Paraguay would be examples of this. What about the classes? A 2nd class in Germany certainly has a different level than a 2nd class compartment in Thailand. The meal costs are another exciting topic.
Basically only the same products in the same supermarket should be used for a price comparison. The Big Mac Index, published regularly by the American business magazine The Economist, is a fairly fair comparison of food and food prices. This index also compares purchasing power parity, which is an important measure for determining real prices. Let's take a look at what the BMI (not the slimness index) looks like in the different countries.
Who then compares the key figure in the article in Wikipedia from July 2014 with that from the Bic Mac Index (Wikipedia) from January 2015 from the Bic Mac Index (Big Max Index) for the example of Argentina will notice immense differences. Even in the countries India, Nepal, Thailand and others, which are often praised as extremely cheap in backpacker journals, there are sometimes enormous shifts due to many different influences. All these hints should only give you an idea how critical you should look at such lists.
The cheapest backpacking countries – How do you find them?
We could basically only give such a list for a few days or weeks with guarantee. It might not have any relevance anymore. You have to make the effort to calculate the cheapest backpacking countries yourself before every backpacker trip. But do you want that at all? What counts is to get an approximate idea about the possible costs. Some highlights are worth more to some than others. For example, if you absolutely want to see Machu Picchu and want to pay 50 dollars for it, it will be worth it.
The average daily budget for Peru will surely increase strongly with this excursion. This also applies to day trips, adventure trips and the like. Best you get several pages to help you with which you get an approximate idea about the possible costs. Concerning the overnight stay in a Hosteldorm, the portal Hostelworld regularly provides a list for average prices in the accommodations of the most important locations. Further helpful are data pages such as
With their support you will have an overview of the consumer prices, the cost of living, the transport costs and other important price variables that will help you to determine your backpacker budget for a country or a region in just a few minutes.
What are really cheap backpacker targets?
According to our analyses and experiences in the past time Cambodia is one of the cheapest backpacker countries since 2012. Also in Peru the prices are still quite moderate for backpackers. Except of course the highlights Machu Picchu and expensive Andes trips. In Europe the hip low budget traveler destination is Portugal – apart from the eastern countries Romania, Bulgaria (only in the interior) etc..
A small insider backpacker saving tip is Albania. In Southeast Asia there are more classic backpackers, which are still inexpensive to travel. One of the all-time favourites is Thailand, which is always popular, along with parts of Indonesia and many regions in India. Who wants to Central America, that comes with a relatively small budget in Nicaragua. In the Near East, Turkey presents itself as a quite favorable backpacker destination – of course not exactly the region around the mass tourist hole Antalya.
A few backpacker insider tips for savers
Finally, we have a few insider tips for low-cost travelers in stock, where you can get by with a small budget for quite some time. One of them is Moldova. Another is Macedonia. Traveling and a longer stay in Colombia are also quite inexpensive. Four other countries that demand relatively little from your backpacker budget are Georgia, the Philippines, Morocco and Bolivia.