My opinion on the travel blogger scene and digital nomads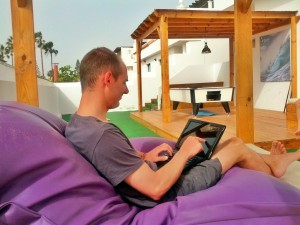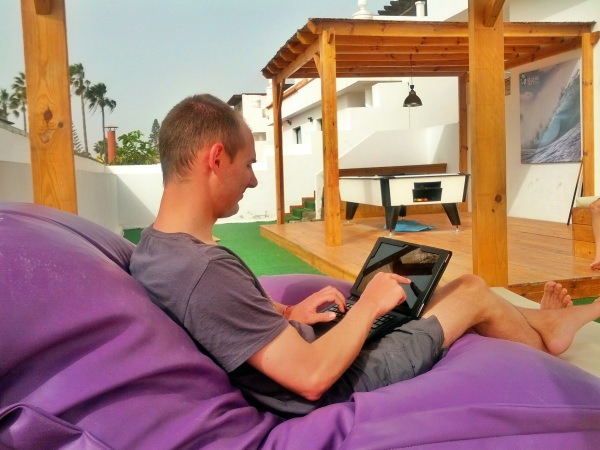 I have been a travel blogger since 2012 and have learned and seen a lot in recent years. In this article I would like to draw an interim conclusion. More or less these are just comments on the travel blogger scene and the current trend around digital nomads. I am certainly not a pioneer, but I have had many of the German travel blogs and digital nomads starlets on my screen. Currently, there is also an extremely broad "middle class" of travel bloggers and prospective digital nomads. It is certainly a positive trend, because I am of the opinion that the more people live like this, the better companies can adapt to it… But I want to point out explicitly that this article only reflects my personal opinion and assessment. Others may see things differently! Rather I understand the points as discussion suggestions.
Why I want to write about the topic
The inspiration for the article came from another travel blogger. This someone is none other than Patrick from 101places, who in the article "What I ran away from as a digital nomad" tells his very personal story as a digital nomad. Patrick is one of the few travel bloggers whose site I really visit regularly (ok – often). Not only because I keep looking at what other travel bloggers write, but also because his articles are always very honest, authentic and insightful. Although Patrick is introverted, he has the talent to inspire other people. You can often identify with the article and the insights it provides.
I also recently had an interview with him in which I expressed my view of digital nomadism. What I said there, among other things, I will explain later… Another reason is the exclusion from a travel blogger group on Facebook. That sounds more dramatic than it is, but I would like to deal with something like that in the article. Let's get started…
What is happening right now in the travel blogger scene
It is almost a tradition that new travel blogs appear every year. Most of them just want to keep friends and family up to date, but more and more want to earn something with it. This is probably due to the fact that many travel bloggers advertise with it. In addition to Conni and Sebastian's Blog Camp, Ben's Blogging University, for example, has also been launched. What used to be individual coaching is now becoming mass training. That doesn't have to be bad, because the price for such a training decreases. The fascinating thing is rather the market, which apparently still offers a great potential for such courses. As a result, more people want to earn money by blogging…
As always, money attracts
When someone publishes that he earns 20,000 Euros within 6 months, this naturally attracts imitators. Who would refuse to travel and earn so much money at the same time? Me neither! The lectures and advertising for such a life become more and more dreamlike.
The euphoria can hardly be hidden after an article, workshop or conversation with a travel blogger or digital nomads. Everyone is of the opinion that he/she can also do that. Everyone is encouraged to do the same. Don't get me wrong – of course everyone can do it, but the image and image that is sold is not always what is suggested. Rather, there is a lot of work behind it and the road to success takes a long time!
Example: The digital nomad on the beach
It's true… As a digital nomad, I can work anywhere, but as soon as I see the great beach pictures of the nomads, I just have to shake my head. Let's be honest… Maybe you can read or research e-mails for a few hours, but really manage something?! For me it looks like this: If the sun hits my head for more than 2-3 hours, then I have enough for the day. Not to forget that I hardly recognize anything on the screen anyway, because the sun blinds me (including exhausting eyes squinting).
If I should sit then nevertheless longer and cream myself regularly with sun cream, then it is only a question of the time until the keyboard is completely in the way. Let's not forget that I also need electricity again sometime. I also don't think that the salty air and the sand would be so good for the laptop. Again – of course this is an exaggerated example, but not everything that shines is equal to gold =)
A digital nomad is not just a travel blogger and vice versa
Manchmal habe ich das Gefühl, dass Reiseblogger und digitale Nomaden gleichgesetzt werden. Die eine beinhaltet die andere nicht. Dies ist eigentlich eine einfache Frage der Definition. Ich bin ein digitaler Nomade, wenn ich überall arbeiten kann! So kannst du jede Art von Job erledigen (Freelancer, Freelancer oder Blogger). In der Vergangenheit konnten Sie viele Expats oder Arbeiter mit einem Telearbeitsplatz als digitale Nomaden bezeichnen. Die Sache selbst ist nicht neu, aber der Begriff ist ein Trend.
I'm a travel blogger when I have a blog and I deal with the topic of travel. The blog can be seen as business or classic as a hobby. One should think before whether one wants to earn money with it sometime or not. Accordingly one should also plan time or money, because without investment (that can be also time) one will see so fast no earnings. An unofficial basic rule says that you need at least 1 year to earn something with your travel blog.
In my opinion, this rule applies especially if you start completely from 0 (i.e. you don't have a network or platform that pushes you). To pick up the example from above (20.000 Euro in 6 months). You can only do this if you have gained experience with other projects before. If you don't at least have contacts that help you and you really know what you're doing. Nobody else will create – Sry Sebastian that had to be said ;).
More and more want a piece of the cake
The Travel Blogger Code has also brought discussion material onto the agenda. The Travel Blog Code is a voluntary community of travel bloggers who want to adhere to a code of honour. This is intended to inspire confidence in the reader and attest professional behaviour on the part of the blogger. This code now wants to have money for a single profile (50 euros?!). Well, new travel bloggers now want to think that this is very important to present themselves to the reader. I don't think it makes much sense…
But I have to emphasize that I think it is a good thing to stick to certain basic rules. But these are already given by other instances. For example the Google Webmaster guidelines or the Basic Law (e.g. copyright)… I have also never heard from a reader that he only goes to one page because he or she is in the Blogger Codex. Especially since I also don't believe that everyone in the code adheres to the rules described (whether knowingly or not is another question).
Lack of respect and tolerance among travel bloggers
Rather, I am annoyed about the lack of respect and tolerance towards other travel bloggers. Unfortunately, I was never a fan of going to any events, paying a lot of money for them and listening to lectures. The only reason that makes sense for me to go there is networking. I also think it's very important to exchange ideas with others and implement something together. In the masses you are often much more successful.
Alone (if nobody works for you) you can't build an Apple, Microsoft or Facebook… I'm sure that many people have great business ideas, but simply don't have the means to implement them. One project, which I had only in the planning stage, I simply had to give up because it was too big! If you work all by yourself, you have to cover all areas. It rather makes sense to have different characters and talents in one team.
Exclusion from a travel blogger community
What I actually wanted to write… A few months ago I joined a Facebook group with about 30 other travel bloggers who were at a similar booth to me. Many topics were discussed and contributions shared. I was able to process many tips and hints and I am very grateful to those involved. After I had posted a blog that I supervise SEO-technically and asked for feedback, I was unfortunately somewhat insulted how misogynistic and re-valuable the travel blog is after all.
Another time I asked about the prices for a FB Post. First I was told that I should have marked the FB Post as "Sponsored". Well… I have never seen a FB Post from a travel blogger that was marked as paid! I'm 100% sure that there were already some of them who were advertising for a customer. At least both actions were enough to disgrace some of them… I was asked to leave the group.
I found this very unfortunate and incomprehensible, because in the end everyone must decide for himself what he does with his travel blog. Some people see their travel blog as a business. I still have to be able to decide for myself which customers I work with and how I do it… I don't tell other travel bloggers how to run their blog either. In this sense, the Blogger Code already plays an important role. BUT, if I follow a different business strategy and have not been punished by law or by other rules and regulations, then I can't have done so much wrong, can I? I think it's important that everyone does their thing and tries different things instead of just imitating everything.
It is precisely because there are so many different points of view that people read the most diverse travel blogs. No matter whether I am the emotional or the informative type. If someone doesn't like the site, he won't come back again. Quite simple! Especially as a traveller you have to have so much courage to accept, respect and tolerate others…
If I read this again, it sounds like a confusing tirade of abuse… It's not against anybody here. It's about the feeling I have at the moment. I'm afraid to exchange myself with other travel bloggers because I think that they don't like my kind / tolerate it. I'm not successful enough to say "I don't give a shit". But I'm self-confident enough to find the way to just find shit and not just accept it…
The Steep Trend as a Digital Nomad
I have already hinted at it above… I think that the trend around digital nomads is currently being somewhat exaggerated. The form of work is not new and existed before. Rather, the lifestyle is now being sold. There is much more to the concept of the digital nomad. The word minimalism is often used in the same breath. You are minimalist if you really only have the most necessary things to live on.
That doesn't mean that you have to do without luxury goods! Backpackers are also minimalists for the time on the road! In the media and in some workshops, however, it is being made into something completely revolutionary. It is also impractical to move every few months with furniture, 3 suitcases of clothes and an indescribable amount of stuff… But digital nomads are not just backpackers either. This is mainly due to the fact that digital nomads prefer to stay a little longer in one place. You can also do this as a backpacker, but usually you don't stay longer than two weeks in one place.
Digital nomadism is not the solution to all problems
I always see bright eyes when I tell someone how to live as a digital nomad. The fascination of travelling and earning money at the same time is very tempting for many people. Hardly anyone asks how much time they spend at work. Hardly anyone asks about the problems and disadvantages of being a digital nomad. It's too nice to just dream of traveling and financing it somehow.
Many simply want to get out of their daily routine and experience the adventure. The digital nomad life is not at all for everyone and the problems from the everyday life have a completely different reason. Also here again an exaggerated example. You have a typical 8 to 17 o'clock job, earn on average, your boss is just annoying and generally the work is quite boring.
After work you are still somehow K.O. and you don't feel like doing anything anymore. At home your friend might be waiting and on weekends something is done from time to time. Of course you also have friends and family, but basically everything is quite average. So you ask yourself what you have started with your life so far and how this should go on. You surf something on the Internet and suddenly you meet a digital nomad who tells you heaven on earth. From then on, this dream is no longer going to let go…
Now we come to the disadvantages of being a digital nomad, which you may not think about right away. Then I come to the typical everyday problems and some solutions…
Disadvantages of a Digital Nomad
After looking at something again, it might not make much sense to boil up all the problems as a digital nomad again now, because I have already linked something above and you will find many more sources after you have started Google. Nevertheless I would like to briefly mention the most important points from my perspective.
As a digital nomad you don't have a real home! That is important to know in the sense, because you can make it nowhere really home. You are at a place never really longer than a few months. Your next stopover to live will not always be in the same country. You probably won't be able to change the bed you sleep in and you have to accept the conditions you find on the spot. If the shower doesn't work properly, you will probably have to live with it =)
Any kind of relationship is rather difficult! Real friendships are rare on the spot. From time to time you will miss a deep conversation. Sexual contacts are always to be found, but at some point you will yearn for a partner. Not to mention the effort to stay in contact with your real friends. Sometimes it's also annoying to meet new people, because they are always the same questions in the beginning…
You got more work to do than you think! Nothing comes from nothing. You also have to earn your living as a digital nomad. Depending on the country, you have about the same expenses as in Germany. You have to earn them first. As a backpacker I spend about 600-1000 Euro per month. If you have just started your business, then it will take some time to take a break. But at least you can work whenever you want. Nobody gives you anything! You must exist as an entrepreneur. You have to be aware of all the risks and advantages that self-employment brings with it.
Your problems and possible solutions
Let's come back to the example above. In the example above, the person is convinced that they can change their life if they find a way to establish themselves as a Digital Nomad. Apart from the fact that most people just want to travel anyway, you have to have the ability to do a job that you can do from anywhere. If you have these, you can think further in that direction. But first I would take a few steps back and consider why I am so dissatisfied with life at the moment.
Do you feel stressed out and burned out, is a break perhaps quite good?! Maybe you just like working less, then you can talk to the employer and try to reduce it from 40 to 32 hours. But maybe you want to take a longer break in one piece (sabbatical) and stop working between 3-12 months. These are already two possibilities that you can discuss with your employer.
Maybe your job is already independent of location and you could theoretically work from home? Home office would in many cases also be a sensible step towards digital nomadism. Of course, if the employer is willing to do so. By the way, the excuse that you can't talk to the boss about something like this or that you're afraid that you might be dismissed in the medium term doesn't count. You should already be aware of your abilities. A healthy relationship between employer and employee presupposed!
After we have clarified the problems and solutions in the job, we come times to your spare time. So you are looking for adventure and want to travel. Now you have already grazed everything in your surroundings? Do you know every corner of your surroundings? I dare to say that we Germans clearly underestimate our country in terms of travel. Moreover, we are in Europe and any destinations are usually no more than three flight hours away. Often a long weekend is enough for a city tour.
Oh…?! The adventures abroad are more exciting? Well, maybe you won't be able to climb 6000m peaks, but you can also pursue many activities in Germany. Have you ever asked yourself whether there is a climbing wall, diving courses, gliding flights etc. in the area? You would be surprised what there is. Maybe you rather have a motivation problem? You just have to get your ass up in good German! I say that from my own experience, because in Germany I tend to be a bit more lazy…
To the last point! The love! The relationship is indeed The relationship is indeed quite great, but somehow not what it used to be or you are much more relaxed on holiday and dream of finding the partner for life who explores the world with you. Now let me tell you, apart from short affairs and adventures you usually don't find anything. Not to mention the cultural differences that are often underestimated.
Maybe you'll rethink your relationship and get some momentum back into it yourself? There are also swinging or polygamous relationships that few talk about, but which are becoming more and more popular… As a single I can only underline that you have to do your thing and perhaps jump over your shadow to address someone (please not in clubs, there is usually a completely different expectation).
Conclusion to my thoughts
It's not that I'm dissatisfied with the situation, but I'm also dissatisfied. In the article I really only wanted to present my current thoughts on the situation. I think it's always good to question what's there…
I find the current hype about the digital nomads annoying because it is something that has existed before and is nothing new or revolutionary. Many people are jumping on this train and I really wonder if I want to transport and suggest the image and image that is sold by many blogs in this way.
The travel blogger scene is getting bigger and bigger and I like that people discuss and exchange more, because this also helps you to find a consensus in order to present yourself to companies. Perhaps this applies more to business-oriented travel blogs? But I lack more tolerance and understanding. Everyone must be allowed to decide for himself how he does things. Even if it is only because of experience.
Establishing yourself as a digital nomad and accepting the lifestyle is not the solution for everyone! You have to be aware of the disadvantages and deal fundamentally with your current life. There is a solution for everything, only the Digital Nomads Life is the right one for only a few! In my opinion it will remain a niche. However, this does not apply to the general development in companies, which are becoming more and more open to these forms of work. One of the reasons is that the trend in Generation Y is in the same direction.