Road Trip / Round trip through Europe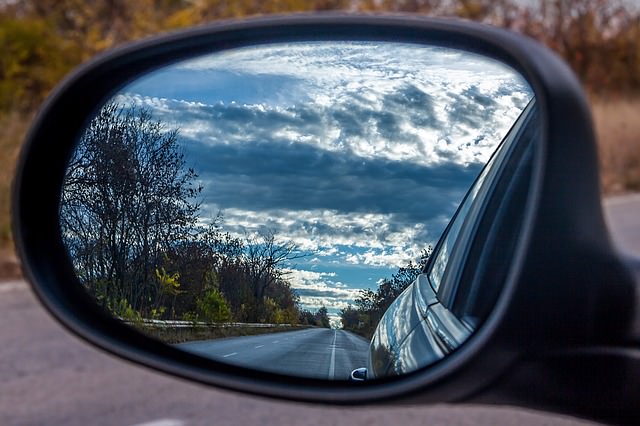 A road trip through Europe promises adventure due to its diverse cultural and geographical contrasts. From the Northern Lights in Norway and Sweden to the beautiful Mediterranean beaches in Spain and France, from the highest Alpine peaks in Austria and Switzerland to exciting cultural centres in Germany, Portugal and Greece, the Potpourri offers a wide range of destinations to explore. To undertake a road trip through Europe is not a paperless task, because the distances, climatic and geographical extremes, quite apart from the hundreds of diverse traffic rules to keep under control, require at least a rough planning.
The road trip adventure can certainly be tackled without much planning, but not every part of Europe is as well organised in terms of infrastructure as Central and Western Europe. But even in these regions a plan can save a lot of time and above all money if the right points are taken into account. Who knows where to refuel cheaply or where to avoid toll fees will save the budget. It is even more important to know which papers have to be carried and which traffic and behavioural rules have to be observed. Mistakes can be expensive for the driver. And last but not least, the route should be roughly marked out. Surely the broad-gauge European roads could also be driven off. After all, 50 000 km bear this title in Europe, but there is not so much to see. First a few road trip suggestions:
Demanding roads with tourist highlights on the Europa Roadtrip
As already mentioned, there is little point in driving the European highways that run through Europe, Central Asia and Asia Minor. It would be like getting from one destination to another by plane without getting to know the scenic beauty and cultural aspects of a region. Some of the following routes worth seeing are only sections of longer trunk roads, but these often only a few kilometres long stretches have it all.
High up it goes over the Sellajoch-Alpenpass in Italy. Thereby, the vehicle has to go up to a height of 2.240 metres. One has a view from above to a breathtaking landscape between Val Gardena in South Tyrol up to Canazei in Trentino.
Culinary fans will get their money's worth by driving down the Alsatian Wine Route. It goes 170 kilometres through dreamy nests lined with half-timbered houses and the boiling Europo metropolis of Strasbourg. The Military Road, which runs from Chale to Freshwater Bay in Great Britain, passes an impressive cliff landscape. The Ruta de los Pueblos Blancos, the road of the white villages, winds its way through another fairytale landscape in the Spanish Andalusia region around the provinces of Cádiz and Málaga. Germany can also offer various wine routes or the Rhineland Legends Trail.
If you have to drive over or to the water, the Atlanterhavsveien in Norway is the place to go. It goes over different bridges and islands. The most beautiful of them is certainly the Storseisund Bridge. Other interesting routes on the Europa Roadtrip are the routes from Riva to Salò and the route in Scotland from Edinburgh to the Isle of Skye. A demanding driving pleasure is guaranteed by the serpentine Transfogarascher Hochstrasse in Romania which winds its way into the mountain peaks or the old Roman road Via Aurelia from San Remo to Ventimiglia. And far up in northern Europe, in Finland, the Tenontie Road invites you to an unforgettable driving adventure.
Car or rental car, motorhome or bike – basic tips for long distances
It doesn't matter which vehicle is used on the road trip through Europe. Surely a motorcycle tour promises the absolute feeling of freedom and adventure. All in the style of the old film classic Easy Rider with Peter Fonda and Dennis Hopper in the leading roles. However, just as with the use of a car, whether one's own or a rented one, some comfort must be renounced. Motorhome drivers always have this included. And just some of the most attractive places and sights are often far away from the nearest overnight accommodations.
Bikers and motorists should then look around in good time for accommodation nearby. On various roads in Spain or in the north of Europe it can already be that sometimes the next 60 kilometers no place comes. It is always valid for all cases: be prepared! A small survival pack with durable food and a few drinks should always be there. Also a sleeping bag, in order to be able to withstand the nightly cold, is worth it. Apart from the fact that the reserve canister should always be full.
Under no circumstances should you take too much cash with you. In most parts of Europe it is no problem to get cash via cash machines. A lot of expenses can also be paid with the credit card. In case of burglaries the thief has the long face. Cameras, valuables, car radios and GPS should be removed when leaving the vehicle. Skilful thieves need seconds to break into a car.
The trouble with the MAUT
A sometimes not inconsiderable part of the roadtrip costs will be charged for MAUT fees in case of bad planning. German motorway users can still feel at home on the road in a land of milk and honey. In other countries, the free use of highways has long ceased to be the case. There is no uniform regulation in Europe. We're getting there, that's for sure. Even those who want to avoid excellent MAUT routes will, as in Slovenia, be redirected to the paid routes by mobile detours. Even for smaller cars, 30 to 60 euros have to be paid. For the month as a matter of course. Even if you only stay 2 days.
Also in Hungary and Portugal you have to pay. Attention when renting a car in Portugal! A transponder should be included, since almost only electronic payment is possible. The website of the Automobil Club Europas (ACE) provides information on any toll charges that may apply on European expressways and motorways. Detailed price lists for each country can be downloaded in PDF format.
Tips and checklists – Carrying obligations for the road trip through Europe
Simply put on your bike or in your car and start the road trip through Europe without a plan, that may sound tempting, but sooner or later it will lead to problems with the foreign authorities. Because every country has its own rules and laws regarding the obligation to carry papers and equipment. It is therefore essential to draw up a checklist for each country to be visited. The Auto Club Europa (ACE) has compiled the most important traffic regulations in Europe on its website. Within the EU, 112 is the emergency number. Other emergency numbers apply to non-EU countries. The green insurance card must also be included, as it certifies that the holder has a valid motor vehicle liability policy in the event of an accident. If the worst comes to the worst, a European accident report should also be at hand in the car. And if it has caught, he should document the facts with photos and under no circumstances sign any papers.
There are differences in the EU countries with regard to the obligation to carry and wear warning vests. The carrying of a warning triangle is by far not obligatory in all European countries. Especially not when it comes to normal passenger cars. In various Eastern European countries and in France, however, a replacement lamp set must be in the car. And even functional fire extinguishers and tow ropes have to be on board in some countries.
Even the good old D-sign is far from out of fashion. In non-EU countries in Europe, the D sign is still a compulsory part of the equipment in addition to the Euro sign.
It is worthwhile not to carry copies of all important documents with the original documents in a relatively safe place for personal reasons. Various insurance companies offer on their websites complete checklists for a Europe Roadtrip with your own vehicle for free download.
Anyone renting a car locally should also make sure that the above-mentioned conditions for the respective country are met. Every renter of a car should check before the start whether the rented vehicle is correctly equipped. A written confirmation from the car rental company ensures that this is the case.
Cost trap refuelling in Europe
Fuel costs are a big part of the budget planning. However, if you choose your route skilfully, you can save a lot of money when refuelling. The gasoline and diesel prices in the different European countries sometimes differ considerably. The EU average for a litre of diesel was 1.07 euros at the beginning of 2016. In Norway you had to pay 1.42 Euro, in Finland only 1.15 Euro. While in Luxembourg one pays 0.88 euros for a litre of diesel, in Germany it is 1.05 euros and in France 1.06 euros. It looks similar with the super prices. 1.60 Euro costs the litre in Norway. In Sweden it is 1.42 euros and in Finland 1.35 euros. Also in Poland one refuels opposite Germany with 0,99 euro opposite 1,30 euro rather inexpensive. When planning the trip, short border crossings can be planned for cheap refuelling.
Travel safety and travel warnings in the eye keep
Nobody knows what will happen here and there in European countries tomorrow, politically or climatically. An old proverb says that anyone who puts himself in danger dies in it. It is better to be cautious than to be lenient about the route. This also means to be prepared for eventualities and to change the route depending on the situation. On the website of the Federal Foreign Office, travellers of all kinds can find out everything about the current situation in the affected country with regard to security risks. A regular visit to the site before the entry of a country makes the road trip through Europe safer.